Additional Data Increases Black Horse Inferred Tonnes And Grade
09 Sep 2013
Toronto, Canada, September 9, 2013 – KWG Resources Inc. (TSX-V: KWG) ("KWG") has received from Sibley Basin Group Geological Consulting Services Ltd. a revised geological report and calculation of the resources inferred from drilling data recovered to date from the Black Horsechromite deposit.
In 2008 Fancamp Exploration Ltd. and Noront Resources Ltd. had jointly completed diamond drill hole NOT-08-40 from a collar on the Noront claim to the west, into the mineralized horizon on the Fancamp claim to the east. The analysis for chromium conducted at that time does not meet the current standards. KWG submitted the stored pulps for reanalysis of the chromium content after optioning the property earlier this year. Through clerical misadventure, these results were not included in the data delivered to Sibley Basin Group for the preparation of the geological report and calculation of resources previously reported.
An amended report and resource calculation has now been completed by Alan Aubut, P. Geo., under the provisions of National Instrument 43-101 and provides in part:
"Using a 20% cut-off, there are a total of 46.5 million tonnes at a grade of 38.8% Cr2O3 of Inferred Resources which should be upgradable through gravity and/or heavy media concentration. These resources are blocks above cut-off and have had no mineability criteria applied to them.
Table 5 Summary of Classification of In-Situ Resources, at different cut-offs, for the Koper Lake Project chromite deposit
| | | | |
| --- | --- | --- | --- |
| Classification | Tonnes (millions) | %Cr2O3 | Cut-off |
| Inferred Resources | 48.6 | 37.8 | 15% Cr2O3 |
| Inferred Resources | 46.5 | 38.8 | 20% Cr2O3 |
| Inferred Resources | 40.0 | 41.4 | 25% Cr2O3 |
| Inferred Resources | 37.1 | 42.5 | 30% Cr2O3 |
Notes:
CIM Definition Standards were followed for classification of Mineral Resources.
The Mineral Resource estimate uses drill hole data available as of September 7, 2013.
The cut-off of 20% Cr2O3 is the same cut-off used for the Kemi deposit as reported by Alapieti et al. (1989) and for the nearby Big Daddy chromite deposit (Aubut, 2012).
Mineral Resources are not Mineral Reserves and do not have demonstrated economic viability.
"There is poor confidence in the lateral continuity of the mineralization and so these resources cannot be used for a pre-feasibility or feasibility mining study."
"All of the drilling done to date that has tested the chromite mineralisation is rather sparse and is inadequate to properly characterize the mineral continuity within the plane of the mineralization."
"While higher-grade areas exist at depth and along strike they are poorly defined as a result of the sparse drilling."
"Infill drilling plus drilling to follow the mineral zone along strike to the east could identify and expand the presence of the chromite-bearing horizon, in particular higher-grade material."
"The mineral zone is open to depth and along strike to the east. Thus there is excellent opportunity to expand resources significantly with additional drilling."
M. J. (Moe) Lavigne, P. Geo., Vice-President of Exploration & Development for KWG, is the Qualified Person for KWG and has approved the contents of this release.
For further information, please contact:
Bruce Hodgman, Vice-President, KWG Resources Inc. at 416-642-3575 Ext103
info@kwgresources.com
http://www.facebook.com/kwgresourcesinc
http://twitter.com/kwgresources
http://www.youtube.com/KWGresources
http://www.flickr.com/photos/kwgresources
Neither TSX Venture Exchange nor its Regulation Services Provider (as that term is defined in the policies of the TSX Venture Exchange) accepts responsibility for the adequacy or accuracy of this release.
---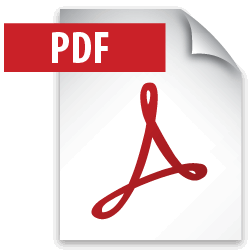 Download PR156 Sep 09 2013
---