MANAGEMENT
Frank C. Smeenk
President & Chief Executive Officer
Frank earned his B.A. and LL.B. degrees at the University of Western Ontario and was admitted to The Law Society of Upper Canada in 1976. He left the practice of law to join the resource industry in 1987 and has served as Executive Director of Deak Resources Corporation and as Chairman and CEO of both MacDonald Mines Exploration Limited and MacDonald Oil Exploration Limited, when they were both active in exploring their various concessions in the Republic of Cuba. He has been a director of numerous resource companies including Northfield Capital Corporation, Northfield Minerals Inc., NFX Gold Inc., Genoil Inc., Nuinsco Resources Limited, Perrex Gold Inc., Conquest Resources Limited and Armistice Resources Limited. He is currently the Managing Director of Debut Diamonds Inc. In 1998 Frank was first elected a Director of KWG and became its Chief Executive Officer in 2004.
---

Megan McElwain
President & COO
Megan McElwain earned her B.A. in Communications at Ryerson University in 2000. Throughout her career Megan produced content for Fox Television in Los Angeles, A&E Television Networks in New York and then Alliance Atlantis, CTV News,Discovery Channel, BBC, National Geographic and Global News from Toronto. In 2008, Megan founded McElwain & Company, a marketing firm in downtown Torontothat quickly distinguished itself as the go-to agency for brands from GreatWest Life, MNP, Price Waterhouse Coopers, PCL, Nestle Canada and GAP Inc. In 2018, Megan joined the Fraser Institute, an independent public policy research and education organization, as Director of Development. Two years later, the Canadian Chamber of Commerce offered Megan the Vice President & General Manager position. Megan was appointed President & COO of KWG Resources in January 2022.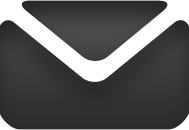 mlm@kwgresources.com
---

Thomas E. (Ted) Masters
Chief Financial Officer
Ted graduated from the University of Toronto with an Honours B.A. in 1983. He became a Chartered Accountant in 1987 and is currently the managing partner of the accounting firm of Palmer Reed where he has been employed for the past 25 years. He has extensive experience with the auditing of public companies and is well versed in establishing and maintaining operational and financial policies and procedures. Ted was appointed as Chief Financial Officer of KWG Resources Inc. in September of 2009.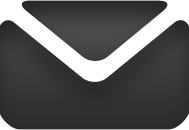 tmasters@palmerreed.com
---

M.J. (Moe) Lavigne
Vice President Exploration & Development
Mr. Lavigne's 43 years of experience in the mining industry involved all aspects of mineral exploration and mine development, from project generation to mineral deposit delineation, project feasibility study and financing. He graduated with an M.Sc. in geology from McMaster University in 1983 and was employed by the Ontario Geological Survey until 1997.
He had senior roles in the development of the Lac des Iles palladium mine of N.A.Palladium in N.W.Ontario, the Omagh Gold Mine of Galantas Gold in N.Ireland and in the delineation of chromite deposits in the Ring of Fire, N.W.Ontario.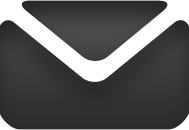 m.lavigne@kwgresources.com