BOARD OF DIRECTORS

Douglas M. Flett
Chairman of the Board
Douglas M. Flett. J.D. graduated from the University of Windsor Law School in 1972 and was called to the Ontario Bar in 1974. He practiced law in his own corporate/commercial/real estate development law firm until 1996 when he retired from the legal business for a new career in the mining industry. He has been a Director of KWG Resources Inc. since 2006 and served on various committees over the years. He is past President and currently a Director of Fletcher Nickel Inc., a Director of Debut Diamonds Inc. and a Director of Tartisan Resources Corp. He has completed the Rotman Institute of Corporate Directors SME Program.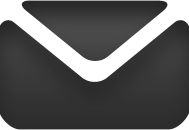 dmf@kwgresources.com
---

Frank C. Smeenk
President & Chief Executive Officer
Frank earned his B.A. and LL.B. degrees at the University of Western Ontario and was admitted to The Law Society of Upper Canada in 1976. He left the practice of law to join the resource industry in 1987 and has served as Executive Director of Deak Resources Corporation and as Chairman and CEO of both MacDonald Mines Exploration Limited and MacDonald Oil Exploration Limited, when they were both active in exploring their various concessions in the Republic of Cuba. He has been a director of numerous resource companies including Northfield Capital Corporation, Northfield Minerals Inc., NFX Gold Inc., Genoil Inc., Nuinsco Resources Limited, Perrex Gold Inc., Conquest Resources Limited and Armistice Resources Limited. He is currently the Managing Director of Debut Diamonds Inc. In 1998 Frank was first elected a Director of KWG and became its Chief Executive Officer in 2004.
---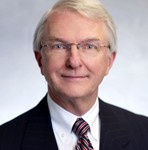 Donald A. Sheldon, B.A.Sc., M.A.Sc., LLB., P. Eng.
Director
Donald Sheldon is a partner in the Toronto office of Dickinson Wright LLP, a United States-based law firm, and has been practising securities law for more than 30 years with an emphasis on advising mining companies. Currently, Mr. Sheldon serves as Director of Carlisle Goldfields Ltd. and Crown Gold Corporation (all resource exploration corporations). He is the Chief Executive Officer and a Director of Metalcorp Limited (a resource exploration corporation) and as well as an officer or director of several private companies including Tamaka Gold Corp and The Temagami Iron Corporation (each a resource exploration corporation). Mr. Sheldon has extensive experience in the areas of corporate finance, mergers and acquisitions, securities law, corporate governance and regulatory compliance.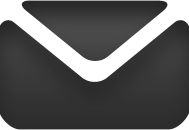 DSheldon@dickinsonwright.com
---
Mr. Reid is the President and Chief Executive Officer and Founder of 55 North Mining Corp., as well as a Director. Mr.Reid is also the Executive Chairman and Founder of BlackJack Silver Corp. Prior to that Mr. Reid was the President and Chief Executive Officer of the Carlisle Goldfields from January 2010 until January 2016 when the Company was purchased by Alamos Gold Inc. Mr. Reid is also currently a Director of several other Public Mining Companies such as Idaho Champion Gold Mines Ltd. Mr. Reid was also the Founder, President and Chief Executive Officer of U.S. Silver Corp. from June 2006 to November 2009.
Previous to this Mr Reid was intimately involved in the start up and successful build and sale of numerous Mining Companies such as Western Goldfields and Patricia Mining. Mr Reid also has extensive experience in Corporate Finance and Mining Investment Research with a twenty year Career in the Investment Banking Business with such firms as Nesbitt Thomson, Loewen Ondaatje McCutcheon and Yorkton Securities.
Mr. Reid combines all this with direct practice as an Exploration Geologist working on numerous projects in the Canadian North during the 1970s and early 1980s. His background of more than 35 years of direct and indirect experience in the mining and mineral exploration industry follows graduation with a B.Sc. in Geology from the University of Toronto in 1979 and a finance degree from the University of Windsor in 1982.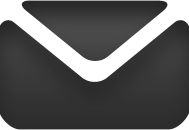 br@carlislegold.com
---
Fiona joined Cormorant Utility Services as Director of Indigenous Strategy to develop and implement a long-term strategy to promote and ensure the inclusion of Indigenous communities and services across Cormorant's business units.
Fiona is a highly motivated senior engagement and communications advisor with a proven record of accomplishment within the Indigenous community, public service, and private sectors. She has specialized in providing high-quality and effective strategic advice and direct engagement of First Nation, Métis, and Inuit peoples nationally. A Dene from the Yellowknives Dene First Nation in Northwest Territories, Fiona is the proud granddaughter of the Late George Blondin, highly respected author, storyteller, and Indigenous leader. Building from this strong cultural foundation and family, she has made an impact in her ability to reach First Nations, Métis, and Inuit people in a unique and effective way, always gearing her approach and strategies to the customs and needs of the people she serves.