Big Daddy Drilling Begun, Passes Test For Lump Ore
19 Jan 2011
Montreal, Canada – KWG Resources Inc. (TSXV: KWG) announces that the company's core-drilling campaign on the Big Daddy chromite deposit is underway. The planned program is to drill twelve holes that will test the continuity of the chromite deposit at depths of 450 and 600 metres with intercepts spaced 150 metres apart horizontally. Visual geological analysis will be reported during the course of the program as assay results will not be available until after completion of the campaign of some 8,640 metres of drilling.
The Company has also received the first of the test results from Xstrata Process Support's research facilities at Falconbridge, Ontario, which has completed the first of many tests needed to evaluate the marketability of chromite ore from the Big Daddy deposit in the Ring of Fire.
Xstrata's report concludes that: "The Big Daddy ore is competent, and provided mining and primary crushing is competently performed, the yield of saleable ore as direct shipping lumpy ore approaches 100%. Marketing plans can proceed on the basis of a high yield of direct shipping grade lumpy chromite ore. Further metallurgical test work and project planning can proceed without delay."The use of the term "ore" in this context is not meant to imply economic viability of the project, by KWG.
For further information, please contact:
Bruce Hodgman
Communications Director
416-642-3575
info@kwgresources.com
Follow Us On:
Facebook: http://www.facebook.com/kwgresourcesinc
Twitter: http://twitter.com/kwgresources
YouTube: Channel http://www.youtube.com/KWGresources
Flickr: http://www.flickr.com/photos/kwgresources
Neither TSX Venture Exchange nor its Regulation Services Provider (as that term is defined in the policies of the TSX Venture Exchange) accepts responsibility for the adequacy or accuracy of this release.
---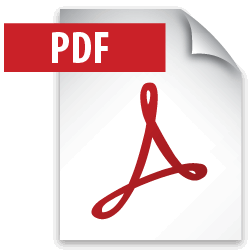 Download PR89 Jan 19 2011
---