Board Election And Amendment To Stock Option Plan
21 May 2010
Montréal, Québec – May 21, 2010 / – Following the annual and special meeting of shareholders held on May 19, 2010, KWG Resources Inc. announces the re-election of  Messrs. Richard P. Fink, Douglas M. Flett, René R. Galipeau, Michael S. Harrington, Bruce D. Reid, Frank C. Smeenk and Dr. Mousseau Tremblay as directors of the Company. Mr. Galipeau has been elected as the Chairman of the Board of Directors.
Amendment of the stock option plan (the "Option Plan")
The shareholders of the Company also approved the conversion of the Company's Employee Incentive Stock Option Plan into a rolling option plan pursuant to which a maximum of 10% of the number of issued and outstanding shares of the Company from time to time may be reserved and allocated for the granting of stock options.
Grant of options
The Board of Directors has awarded 26,045,000 options to purchase treasury shares at $0.125 each under the provisions of the Company's revised Employee Incentive Stock Option Plan. Of the total awards 8,345,000 were allocated to employees and consultants of the Company and of its subsidiaries, 7,500,000 to directors, 4,500,000 to directors who are also officers, and 5,700,000 to officers of the Company and of its subsidiaries. The options vest over a period of 18 months and are exercisable over a period of five years.
About KWG Resources Inc.
KWG Resources is a mineral exploration company with extensive claim holdings in the James Bay Lowlands of Northern Ontario, Canada, where important discoveries of nickel and chromium have been made recently in the Ring of Fire.  KWG has an equal participating interest in a large claim block in the central part of the discovery area, with Spider Resources Inc.  The co-optionees are developing the Big Daddy Chromite Deposit adjacent to the Black Thor and Black Label chromite discoveries of Freewest Resources Canada Inc. In addition, KWG holds a 1% net smelter royalty in all three prospects and has created Canada Chrome Corporation to pursue the development of them by identifying export markets and their transportation requirements.
For further information, please contact:
Bruce Hodgman, Communications Director (416) 646-1374
info@kwgresources.com
Or visit our website:  www.kwgresources.com 
The TSX Venture Exchange has not reviewed and does not accept responsibility for the adequacy or accuracy of this press release.
---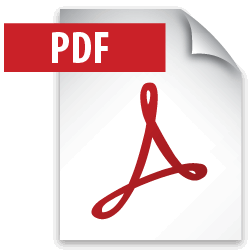 Download PR60 May 21 2010
---