Cliffs Application For Road Access Referred To Mining Commissioner
20 Mar 2012
Montreal, Canada – March 20, 2012 – KWG Resources Inc. (TSXV: KWG) and its subsidiary Canada Chrome Corporation ("CCC") have received an Order to File from the Ontario Mining and Lands Commissioner. It appears that an application made to the Minister of Natural Resources ("MNR") by 2274659 Ontario Inc., a subsidiary of Cliffs Chromite Ontario Inc. ("Chromite"), for the grant of an easement under s.21 of the Public Lands Act, has been referred to the Mining Commissioner by the Mining Recorder's office of the Ministry of Northern Development and Mines. The MNR, Chromite and CCC will be parties to the proceeding and will have an opportunity to submit documents and legal arguments and to participate in a hearing before the Commissioner.
The materials delivered to KWG indicate that the largest part of Chromite's desired "easement" overlap and will encumber the corridor of mining claims staked by CCC. CCC, as the holder of the corridor mining claims has the right prior to any subsequent right to the use of the surface rights on these claims.
According to section 51(4) of the Mining Act, "where an application is made for disposition under the Public Lands Act of surface rights on an unpatented mining claim and the holder of the unpatented mining claim does not consent to the disposition and provision for the reservation or exclusion of the surface rights is not otherwise provided for in this Act or any other Act, the Minister may refer the application to the Commissioner". KWG and its subsidiary CCC do not consent to Chromite's application and are advised that the MNR has no authority to deal with such rights until the matter is determined by the Mining Commissioner.
About KWG:  KWG has a 28% interest in the Big Daddy deposit and is presently earning an additional 2% interest in it under an option agreement to create a joint venture with Cliffs Natural Resources Inc. (Project Operator) on April 1, 2012.  KWG also owns 100% of Canada Chrome Corporation which has staked claims and conducted a $15 million surveying and soil testing program for the engineering and construction of a railroad to the Ring of Fire from Exton, Ontario where the Trans Canada line of the Canadian National Railway can be connected.
For further information, please contact:
Bruce Hodgman
Vice-President 416-642-3575
info@kwgresources.com
Follow Us On:
Facebook:   http://www.facebook.com/kwgresourcesinc
Twitter:        http://twitter.com/kwgresources
YouTube:    http://www.youtube.com/KWGresources
Flickr:           http://www.flickr.com/photos/kwgresources
Neither TSX Venture Exchange nor its Regulation Services Provider (as that term is defined in the policies of the TSX Venture Exchange) accepts responsibility for the adequacy or accuracy of this release.
---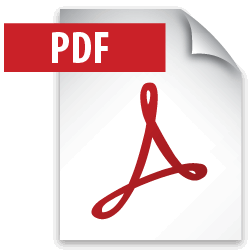 Download PR127 Mar 20 2012
---