KWG Acquires 16.88% of GoldTrain
09 Jun 2011
June 9, 2011 – KWG Resources Inc. (TSXV: KWG) (the "Offeror") announces that earlier today, it acquired 7,000,000 common shares and 7,000,000 warrants (each warrant entitling the holder to purchase one common share for $0.10 on or before June 9, 2013) in GoldTrain Resources Inc. (the "Issuer"). Following the acquisition, the Offeror's holdings represent approximately 16.88% of the issued and outstanding common shares of the Issuer and approximately 35.5% of the outstanding warrants.
The shares and warrants were acquired under the exemptions set out in Sections 2.14 and 3.14 of National Instrument 45-106 – Prospectus and Registration Exemptions.  The Offeror's direct and indirect holdings in the Issuer as described above were acquired for investment purposes without any current intention to increase or decrease such holdings.  The Offeror takes a long-term view of the investment and reserves the right to formulate other plans and take such actions with respect to the investment in the Issuer as may be determined from time to time.
This news release is issued pursuant to National Instrument 62-103 – The Early Warning System and Related Take-Over Bid and Insider Reporting Issues, which also requires a report to be filed with regulatory authorities in each of the jurisdictions in which the Issuer is a reporting issuer containing additional information with respect to the foregoing matters (the "Early Warning Report").  A copy of the Early Warning Report will appear with the Issuer's documents on the SEDAR website at www.sedar.com.  A copy of the Early Warning Report may also be obtained by contacting KWG at (416) 642-3575.
For further information, please contact:
Bruce Hodgman
Communications Director
416-646-1374
info@kwgresources.com
Follow Us On:
Facebook: http://www.facebook.com/kwgresourcesinc
Twitter: http://twitter.com/kwgresources
YouTube: Channel http://www.youtube.com/KWGresources
Flickr: http://www.flickr.com/photos/kwgresources
Neither TSX Venture Exchange nor its Regulation Services Provider (as that term is defined in the policies of the TSX Venture Exchange) accepts responsibility for the adequacy or accuracy of this release.
---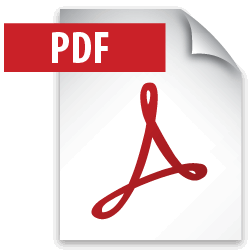 Download PR100 Jun 09 2011
---