KWG Acquires Key Corridor Claims
28 Feb 2012
Montreal, Canada – February 28, 2012 – KWG Resources Inc. (TSXV: KWG) is pleased to announce that it has signed an agreement to acquire 49 unpatented claims from INV Metals Inc. in consideration of 3 million treasury units each comprised of one share and one 5-year warrant exercisable at $0.12. The claims are located south of McFaulds Lake and the Ring of Fire and complete an important section of the railway corridor staked by KWG subsidiary Canada Chrome Corporation.
In order to demonstrate the economic viability of the Big Daddy chromite deposit, KWG has invested $15 million in engineering studies of its preferred transportation corridor from Nakina to the Ring of Fire. In addition to bridging a section of the corridor, the acquired claims also contain a potential source of aggregate material essential to the construction of any roadway or railway embankment.
"Locating and securing a local source of aggregate material for the construction of the rail embankment is an important component of enhancing the project's feasibility", said KWG president Frank Smeenk.
About KWG:  KWG has a 28% interest in the Big Daddy deposit and is presently earning an additional 2% interest in it under an option agreement to create a joint venture with Cliffs Natural Resources Inc. (Project Operator) on April 1, 2012.  KWG also owns 100% of Canada Chrome Corporation which has staked claims and conducted a $15 million surveying and soil testing program for the engineering and construction of a railroad to the Ring of Fire from Exton, Ontario where the Trans Canada line of the Canadian National Railway can be connected.
For further information, please contact:
Bruce Hodgman
Vice-President416-642-3575
info@kwgresources.com
Follow Us On:
Facebook: http://www.facebook.com/kwgresourcesinc
Twitter: http://twitter.com/kwgresources
YouTube: http://www.youtube.com/KWGresources
Flickr: http://www.flickr.com/photos/kwgresources
Neither TSX Venture Exchange nor its Regulation Services Provider (as that term is defined in the policies of the TSX Venture Exchange) accepts responsibility for the adequacy or accuracy of this release.
---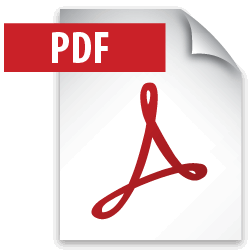 Download PR124 Feb 29 2012
---