KWG Annual And Special Meeting Of Shareholders To Convene June 30, 2014
10 Jun 2014
Montreal, Canada – June 10, 2014 – KWG Resources Inc. (TSXV: KWG) has postponed until June 30, 2014 the convening of its Annual and Special Meeting of Shareholders at 11:00 a.m. (local time) at Suite 3800, Royal Bank Plaza, South Tower, 200 Bay Street, Toronto, Ontario, (the "Meeting").
The purposes of the Meeting are described in the Notice of Annual and Special Meeting of Shareholders mailed earlier to shareholders and available on SEDAR at www.sedar.com. The Notice of Meeting sets out a number of matters that shareholders are being asked to vote on, including two proposed changes to KWG's Articles of Incorporation. The date for shareholders who wish to dissent from the proposed changes to send in the notice of dissent is now June 27, 2014, being the last business day before the Meeting.
The Company's Board of Directors determined that this additional time to solicit proxies could enable the passing of these special resolutions by the required two-thirds of the number of shares voting.
Issuance of shares: KWG will issue 201,785 common shares at $0.07 to AGORACOM Inc. for the third payment under the shares for services contract announced November 7, 2013. All shares issued will have a hold period of four months.
About KWG: KWG has a 30% interest in the Big Daddy chromite deposit and the right to earn 80% of the Black Horse chromite where resources are being defined. KWG has also acquired interests in provisional patents including a method for the direct reduction of chromite to metalized iron and chrome using natural gas. KWG also owns 100% of Canada Chrome Corporation which has staked claims and conducted a $15 million surveying and soil testing program for the engineering and construction of a railroad to the Ring of Fire from Exton, Ontario.
For further information, please contact:
Bruce Hodgman, Vice-President
416-642-3575 • info@kwgresources.com
Neither TSX Venture Exchange nor its Regulation Services Provider (as that term is defined in the policies of the TSX Venture Exchange) accepts responsibility for the adequacy or accuracy of this release.
---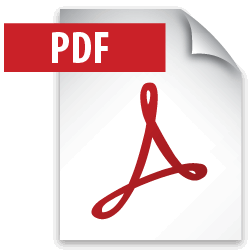 Download PR187 Jun 10 2014
---