KWG Applauds Development Corporation Plan
28 Apr 2014
Toronto, Canada, April 28, 2014 – KWG Resources Inc. (TSX-V: KWG) ("KWG") today announced: We are encouraged that Minister Gravelle has indicated: "The approach and priorities with respect to this investment will be established in partnership with First Nations, governments and industry partners through the development corporation."
KWG is very supportive of the proposed Development Corporation. At the Minister's request, we have met often with the Deloitte consultants engaged by the Minister, to discuss the many considerations attending the creation and financing of a Development Corporation. Some great Canadian infrastructure projects, such as Pearson International Airport, exemplify what can be achieved when an industry and those served by it are given governance of a public institution subject to the discipline of the financial markets. We feel this model would ideally serve the infrastructure requirements of the Ring of Fire and the many communities directly affected by such developments, whose consultation and participation is paramount.
About KWG: KWG has a 30% interest in the Big Daddy chromite deposit and the right to earn 80% of the Black Horse chromite where resources are being defined. KWG also owns 100% of Canada Chrome Corporation which has staked claims and conducted a $15 million surveying and soil testing program for the engineering and construction of a railroad to the Ring of Fire from Exton, Ontario.
For further information, please contact:
Bruce Hodgman, Vice-President, KWG Resources Inc. at 416-642-3575 Ext103
info@kwgresources.com
Neither TSX Venture Exchange nor its Regulation Services Provider (as that term is defined in the policies of the TSX Venture Exchange) accepts responsibility for the adequacy or accuracy of this release.
---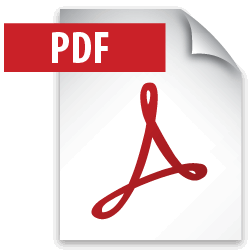 Download PR180 Apr 28 2014
---