KWG Applauds Unity Declaration of Matawa Chiefs
15 Jul 2011
Montreal, Canada, July 15, 2011 – KWG Resources Inc. (TSXV: KWG) welcomes the announcement yesterday of the Unity Declaration made by the Chiefs of the nine First Nations of the Matawa Council of First Nations.
"This is an exceedingly encouraging development", said KWG President Frank Smeenk. "There has been a lot of jockeying amongst all the players affected by the Ring of Fire discoveries, and the Chiefs are demonstrating their profound wisdom in determining to act together to confront those opportunities for all of their communities and people."
"We are in complete agreement with Chief Moonias of the Marten Falls First Nation when he observed, in the press release announcing the Unity Declaration:   Our First Nations do not oppose responsible development but as the people of the land, we want to benefit from these potential mining developments and negotiate meaningful employment and business opportunities for our communities, while ensuring the environment is not at risk'."
Smeenk explained: "This is not the provocative action or bellicose expression that the media has characterized it to be, but rather a progressive first step that will ultimately enable consultations to be undertaken in a much more organized and productive way. And it expresses values that our exploration industry enthusiastically endorses and actively advocates."
For further information, please contact:
Bruce Hodgman
Vice-President, Canada Chrome Corporation
416-646-1374
Follow Us On:
Facebook: http://www.facebook.com/kwgresourcesinc
Twitter: http://twitter.com/kwgresources
YouTube: Channel http://www.youtube.com/KWGresources
Flickr: http://www.flickr.com/photos/kwgresources
Neither TSX Venture Exchange nor its Regulation Services Provider (as that term is defined in the policies of the TSX Venture Exchange) accepts responsibility for the adequacy or accuracy of this release.
---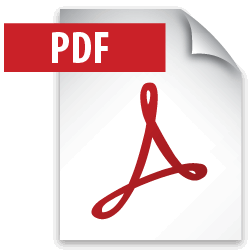 Download PR107 Jul 15 2011
---