KWG Board Appoints New Director
24 May 2010
Montréal, Québec – May 24, 2010 / – KWG's Board of Directors has appointed Cynthia Thomas to fill a vacancy occasioned by the resignation of Richard P. Fink as a Director of the Company late on Friday afternoon May 21, 2010. Ms. Thomas is Chair of the Board of Victory Nickel Inc. and has 28 years of banking and mine finance experience, and currently acts as principal of Conseil Advisory Services Inc. ("Conseil"), an independent financial advisory firm specializing in the natural resource industry which she founded in 2000. Recent mandates include providing strategic advisory services to Mercator Minerals, Luna Gold, Aquila Resources, Capstone Mining, Sherwood Copper and Xstrata Nickel and Yukon Zinc. Prior to founding Conseil, Ms. Thomas worked with Bank of Montreal, Scotiabank and ScotiaMcLeod in the corporate and investment banking divisions.  Mr. Fink was the nominee of Cliffs Natural Resources Inc., to the KWG Board of Directors.
About KWG Resources Inc.
KWG Resources is a mineral exploration company with extensive claim holdings in the James Bay Lowlands of Northern Ontario, Canada, where important discoveries of nickel and chromium have been made recently in the Ring of Fire.  KWG has an equal participating interest in a large claim block in the central part of the discovery area, with Spider Resources Inc.  The co-optionees are developing the Big Daddy Chromite Deposit adjacent to the Black Thor and Black Label chromite discoveries of Freewest Resources Canada Inc. In addition, KWG holds a 1% net smelter royalty in all three prospects and has created Canada Chrome Corporation to pursue the development of them by identifying export markets and their transportation requirements.
For further information, please contact:
Bruce Hodgman, Communications Director (416) 646-1374
info@kwgresources.com
Or visit our website:  www.kwgresources.com 
The TSX Venture Exchange has not reviewed and does not accept responsibility for the adequacy or accuracy of this press release.
---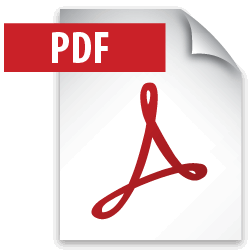 Download PR61 May 24 2010
---