KWG Completes First Tranche Of Flow-Through Placement
04 Jul 2013
Montreal, Canada – July 4, 2013 – KWG Resources Inc. (TSXV: KWG) has completed a first tranche of a private placement of flow-through units, for proceeds of $300,000. Each unit comprises one flow-through treasury share and one warrant which may be exercised to acquire a further flow-through share for $0.10 at any time within three years. The units may be acquired by qualified investors for a subscription of $0.05 each. The TSX Venture Exchange has conditionally approved the listing of shares resulting from placements for subscriptions totaling $2 million.
The terms of the placement were negotiated with a registrant for subscription by its institutional and individual clients who subsequently failed to close and following which individual accredited investors, including the Company's CEO, completed this first tranche of the private placement. The balance of the placement is being made available to other accredited investors.
Re-approval of rolling stock option plan: At the last shareholders' meeting, the shareholders of KWG re-approved the Option Plan reserving a maximum of 10% of the issued shares of the Company at the time of any stock option grant.
About KWG: KWG has a 30% interest in the Big Daddy chromite deposit and the right to earn 80% of the Black Horse chromite where resources are being defined in a drilling program now under way. KWG also owns 100% of Canada Chrome Corporation which has staked claims and conducted a $15 million surveying and soil testing program for the engineering and construction of a railroad to the Ring of Fire from Exton, Ontario.
For further information, please contact:
Bruce Hodgman, Vice-President
416-642-3575 • info@kwgresources.com
Neither TSX Venture Exchange nor its Regulation Services Provider (as that term is defined in the policies of the TSX Venture Exchange) accepts responsibility for the adequacy or accuracy of this release.
http://www.facebook.com/kwgresourcesinc
http://twitter.com/kwgresources
http://www.youtube.com/KWGresources
http://www.flickr.com/photos/kwgresources
---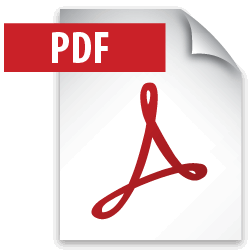 Download PR151 Jul 04 2013
---