KWG Completes Sale Of 1% NSR To Anglo Pacific Group For $18 Million
04 Aug 2011
Montreal, Canada – August 4, 2011 – KWG Resources Inc. (TSXV: KWG) has completed the sale of net smelter royalty interests ("NSR") in the Black Thor, Black Label and Big Daddy chromite deposits to Anglo Pacific Group PLC (TSX: APY; LSE: APF) for US$18 million.
Half of the purchase price has been received by KWG and the remaining 50% has been received by an escrow agent to be held in escrow for a period of three months as security for KWG's indemnification obligations to the purchaser in connection with the transaction. The sale of the NSR was effected by way of the sale of shares of 7207565 Canada Inc., the KWG subsidiary that holds the royalty.
KWG has a 28% interest in the Big Daddy deposit and may earn an additional 2% interest in it under an option agreement to create a joint venture with Cliffs Natural Resources Inc. (NYSE: CLF; Paris: CLF). KWG also owns 100% of Canada Chrome Corporation which has staked claims and conducted a $15 million surveying and soil testing program for the engineering and construction of a railroad to the Ring of Fire from Exton, Ontario where the Trans Canada line of the Canadian National Railway can be connected. KWG's subsidiary Debut Diamonds Inc. holds nine diamond exploration projects, three of which are presently undergoing assessment programs valued at almost $3 million.
For further information, please contact:
Bruce Hodgman
Vice-President
416-642-3575
info@kwgresources.com
Follow Us On:
Facebook: http://www.facebook.com/kwgresourcesinc
Twitter:       http://twitter.com/kwgresources
YouTube:   http://www.youtube.com/KWGresources
Flickr:         http://www.flickr.com/photos/kwgresources
Neither TSX Venture Exchange nor its Regulation Services Provider (as that term is defined in the policies of the TSX Venture Exchange) accepts responsibility for the adequacy or accuracy of this release.
---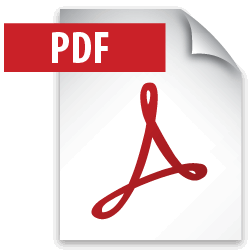 Download PR110 Aug 04 2011
---