KWG Files Debuts Diamonds Inc Prospectus, Additional Diamond Recoveries Increase Good Friday Grade
28 Aug 2008
Montreal, Canada – KWG Resources Inc. (TSXV: KWG) has received a receipt for filing of the preliminary prospectus of its subsidiary Debuts Diamonds Inc.  The preliminary prospectus is available from the SEDAR record of filings for Debuts Diamonds Inc.  As previously published, KWG has transferred all of its diamond exploration interests to Debuts Diamonds Inc. in order to distribute their value to KWG's shareholders as a tax-free return of capital via a dividend of some or all of the shares of Debuts Diamonds Inc.  A dividend record date will be determined upon the receipt for a final prospectus being received.
Processing of an additional 1170 kilograms of the MacFadyen Project's Good Friday kimberlite, has recovered 0.54 carats of diamonds suggesting an indicated diamond content of 46.15 carats per 100 tons.  The processing was done at the Mousseau Tremblay Inc. heavy minerals laboratory and consisted of attrition milling, jigging and electromagnetic separation.  The sample was the second half-core of a drill hole put down in 2007.  Two diamonds were found in the +85mm fractions of the sample: one weighing 0.425 carat; the second weighing 0.115 carat.  The diamonds are white, transparent, clear and partly translucent, although some inclusions were noted.
These results are directly comparable to the previously reported results obtained at the SGS Lakefield Laboratory.  As reported in August 2007 the first Good Friday half-core kimberlite sample had been treated by DMS on the +0.85mm fraction of the sample.  This work yielded one diamond that measures 2.36 to 3.35 mm in size and weighs 0.230 carat.  The color is a white translucent fragment with crystal faces showing 85% preservation. The results suggested then an indicated diamond content of 19.7 carats per 100 tons and Lakefield advised that the sample should be considered too small to regard the figure of 19.7 carats per 100 tons as a statistically reliable indication of the diamond content of this kimberlite.  It should be emphasized that the additional sample recently processed is also too small to offer a reliable indication of the grade of the pipe.  Nevertheless, the grades obtained both in 2007 and 2008 are sufficiently encouraging to warrant a first large bulk sample of a minimum of 10 tons.  The value of the four diamonds that have been found to date has not yet been estimated.
For further information, please contact:
Bruce Hodgman
Communications Director
Direct: 416- 646-1374
info@kwgresources.com

Michel Côté
Director
Tel: 514-866-6001 – Ext. 266
Or visit our website:  www.kwgresources.com
The TSX Venture Exchange has not reviewed and does not accept responsibility forthe adequacy or accuracy of this press release.
---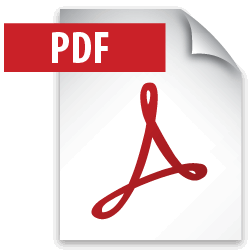 Download In English PR18_en Aug 28 2008
---
---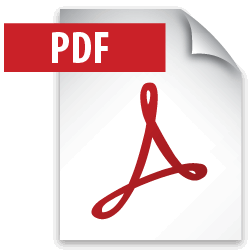 Download En Francais PR18_fr Aug 28 2008
---