KWG Provides Update On Big Daddy Drill Program
24 Jan 2012
Montreal, Canada – January 24, 2012 – KWG Resources Inc. (TSXV: KWG) is pleased to provide an update with regards to the current field program on the Big Daddy Chromite deposit.
Metallurgical Drilling – The metallurgical drilling program was to consist of 1,900m of HQ drilling. The program commenced on October 6, 2011 with one drill rig, with a second rig added on October 11, 2011. The total completed meterage was 1,909m in nine (9) boreholes and was concluded on October 22. A bulk sample consisting of massive chomitite with a mass of 4,600kg was removed from core boxes and packaged for transport to Xstrata Process Support (XPS) in Falconbridge, Ontario. The furnace runs are scheduled for February.
Resource Delineation Drilling – The resource delineation program was to consist of 12,000m of NQ drilling in 38 boreholes. Drilling started immediately following the completion of the metallurgical sampling holes as the rigs became available and was carried out continuously with two rigs until winter shut down on December 15. In that time 23 of the 38 holes were completed for an aggregate total of 7,754m. Completion of the drilling is anticipated in the third week of February.
About KWG:  KWG has a 28% interest in the Big Daddy deposit and is presently earning an additional 2% interest in it under an option agreement to create a joint venture with Cliffs Natural Resources Inc. (Project Operator) on April 1, 2012.  KWG also owns 100% of Canada Chrome Corporation which has staked claims and conducted a $15 million surveying and soil testing program for the engineering and construction of a railroad to the Ring of Fire from Exton, Ontario where the Trans Canada line of the Canadian National Railway can be connected.
For further information, please contact:
Bruce Hodgman
Vice-President
416-642-3575
info@kwgresources.com
Follow Us On:
Facebook: http://www.facebook.com/kwgresourcesinc
Twitter:      http://twitter.com/kwgresources
YouTube:   http://www.youtube.com/KWGresources
Flickr:        http://www.flickr.com/photos/kwgresources
Neither TSX Venture Exchange nor its Regulation Services Provider (as that term is defined in the policies of the TSX Venture Exchange) accepts responsibility for the adequacy or accuracy of this release.
---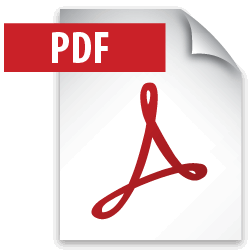 Download PR122 Jan 24 2012
---