KWG Provides Update
05 Jun 2012
Montreal, Canada – June 5, 2012 – KWG Resources Inc. (TSXV: KWG) delivered last Thursday its materials to comply with the Mining and Lands Commissioner's Order to File. The Order to File was issued on March 15, 2012 in consequence of the Minister of Northern Development and Mines referring to the Commissioner an application made to the Minister of Natural Resources ("MNR") under the Public Lands Act by a subsidiary of Cliffs Natural Resources Inc. ("Cliffs"), for an easement over mining claims staked and assessed by KWG subsidiary Canada Chrome Corporation. The Order required Cliffs to file materials in support of its application by April 30th and the respondents KWG and MNR to file responding materials by May 30th and June 30th, respectively.
Cliffs has recently confirmed that KWG has earned its 30% interest in the Big Daddy property under the program completed by Cliffs as Operator. KWG has commissioned the preparation of an updated NI 43-101 resource estimate report incorporating the data derived from the program by the Operator.
About KWG: KWG has a 30% interest in the Big Daddy deposit. KWG also owns 100% of Canada Chrome Corporation which has staked claims and conducted a $15 million surveying and soil testing program for the engineering and construction of a railroad to the Ring of Fire from Exton, Ontario where the Trans Canada line of the Canadian National Railway can be connected.
Re-approval of rolling stock option plan: At the last shareholders' meeting, the shareholders of KWG re-approved the Option Plan reserving a maximum of 10% of the issued shares of the Company at the time of any stock option grant.
For further information, please contact:
Bruce Hodgman, Vice-President, 416-642-3575
info@kwgresources.com
Follow Us On:
Facebook: http://www.facebook.com/kwgresourcesinc
Twitter: http://twitter.com/kwgresources
YouTube: http://www.youtube.com/KWGresources
Flickr: http://www.flickr.com/photos/kwgresources
Neither TSX Venture Exchange nor its Regulation Services Provider (as that term is defined in the policies of the TSX Venture Exchange) accepts responsibility for the adequacy or accuracy of this release.
---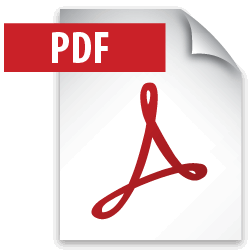 Download PR129 Jun 05 2012
---