KWG Resources Inc. And Spider Resources Inc. Enter Into Definitive Business Combination Agreement
14 Jun 2010
Montréal, Canada – KWG Resources Inc. ("KWG" or the "Company") is pleased to announce the signing of a definitive business combination agreement (the "Combination Agreement") with Spider Resources Inc. ("Spider") pursuant to which KWG and Spider propose to complete a business combination (the "Amalgamation").
The Amalgamation will be effected by way of a three cornered amalgamation, as described in the joint news release of KWG and Spider of May 25, 2010. Pursuant to the Amalgamation, and subject to regulatory approval and the approval of the shareholders of Spider, each outstanding common share of Spider will be exchanged for 1.21 common shares of KWG, subject to adjustment in certain circumstances relating to the shareholder rights plans of each of KWG and Spider. As well, the Combination Agreement contains provisions dealing with the exchange or exercise of outstanding Spider share purchase warrants and options.
The Spider shareholders' special meeting called to consider the Amalgamation has been scheduled for 10:00 a.m. in Toronto, Ontario on July 8, 2010. The Amalgamation requires the approval of a majority of not less than two-thirds of the votes cast in respect of the resolution to approve the Amalgamation by shareholders of Spider entitled to vote at the meeting.
An information circular in respect of the meeting, including the Combination Agreement will be mailed to Spider shareholders and will be posted under Spider's SEDAR profile at www.sedar.com. The Combination Agreement will also be separately filed on the SEDAR profiles of each of KWG and Spider.
Upon completion of the Amalgamation, the current shareholders of KWG and Spider will each own approximately 50% of the combined public entity based on the current issued and outstanding shares of both companies. The proposed transaction will create a company with a controlling 53% interest in and operatorship of the Big Daddy project, with the option to earn a further 7% interest to achieve a 60% interest in the project.
Canaccord Genuity Corp. is acting as the exclusive financial advisor to KWG and TD Securities Inc. is acting as financial advisor to Spider in connection with the Amalgamation.
About KWG Resources Inc.
KWG is a mineral exploration company with extensive claim holdings in the James Bay Lowlands of Northern Ontario, Canada, where important discoveries of nickel and chromium have been made recently in the Ring of Fire. KWG has an equal participating interest in a large claim block in the central part of the discovery area, with Spider. The co-optionees are developing the Big Daddy Chromite Deposit adjacent to the Black Thor and Black Label chromite discoveries of Freewest Resources Canada Inc. In addition, KWG holds a 1% net smelter royalty in all three prospects together with 223 claims covering a possible railroad right-of-way in two wholly-owned subsidiary corporations which, subject to regulatory approval, will merge and then be distributed to KWG's shareholders of record prior to the Amalgamation. KWG presently has 589,499,206 shares outstanding which are listed for trading on Tier 1 of the TSXV and on CNSX.
For further information concerning KWG Resources Inc., please contact:
Bruce Hodgman
Communications Director
Tel: (416) 646-1374
Email: info@kwgresources.com
Website: www.kwgresources.com.
Forward-Looking Information
This news release contains or refers to forward-looking information. All statements, other than statements of historical fact, that address activities, events or developments that KWG believes, expects or anticipates will or may occur in the future are forward-looking information. Such forward-looking information includes statements contained in this news release regarding the completion of the Amalgamation and future plans and objectives of KWG. This forward-looking information reflects the current expectations or beliefs of KWG based on information currently available to it. Forward-looking information is subject to a number of risks and uncertainties that may cause the actual results of KWG to differ materially from those discussed in the forward-looking information, and even if such actual results are realized or substantially realized, there can be no assurance that they will have the expected consequences to, or effects on KWG. Factors that could cause actual results or events to differ materially from current expectations include, but are not limited to: delays in obtaining or failure to obtain required regulatory and shareholder approval for the Amalgamation; alternative transactions involving third parties which may result in the Amalgamation not being completed and/or the terms thereof being changed; the failure to achieve any of the anticipated benefits from the Amalgamation and other factors. Any forward-looking information speaks only as of the date on which it is made and, except as may be required by applicable securities laws, KWG disclaims any intent or obligation to update forward-looking information, whether as a result of new information, future events or results or otherwise. Although KWG believes that the assumptions inherent in the forward-looking information are reasonable, forward-looking information is not a guarantee of future performance and accordingly undue reliance should not be put on such statements due to the inherent uncertainty therein.
This news release, required by applicable Canadian securities law, is not for distribution to U.S. news services or for dissemination in the United States, and does not constitute an offer of the securities described herein. These securities have not been, and will not be, registered under the United States Securities Act of 1933, as amended, or any state securities laws, and may not be offered or sold in the United States, or to or for the benefit of U.S. persons, unless registered or exempt therefrom.
Neither the TSX Venture Exchange nor its Regulation Services Provider (as that term is defined in the policies of the TSX Venture Exchange) accepts responsibility for the adequacy or accuracy of this release.
---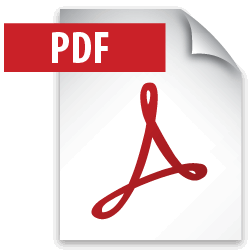 Download PR68 Jun 14 2010
---