KWG Resources Launches Awareness Program Via Agoracom
05 Dec 2013
Toronto, Canada, December 5, 2013 – KWG Resources Inc. (TSX-V: KWG) ("KWG") will issue 282,500 shares at $0.05 to AGORACOM Inc for the first payment under the shares for services contract announced November 7, 2013. The shares will have a hold period of four months.
About KWG: KWG has a 30% interest in the Big Daddy chromite deposit and the right to earn 80% of the Black Horse chromite deposit. KWG also owns 100% of Canada Chrome Corporation which has staked claims and conducted a $15 million surveying and soil testing program for the engineering and construction of a railroad to the Ring of Fire from Exton, Ontario.
About AGORACOM: AGORACOM is the pioneer of online investor relations, online conferences and online branding services to North American small and mid-cap public companies, with more than 250 companies served. More than just lip service, AGORACOM is the home of more than 1.1 million investors that visited 6.5 million times and read 66 million pages of information every year (Average 2008 – 2012).
AGORACOM traffic ranks within the top 0.5% of all websites around the world. These traffic results are independently tracked and verified by Google analytics. AGORACOM traffic can be attributed to its strategy of maintaining the cleanest, moderated small-cap discussion as a result of implementing the first ever Investor Controlled Stock Discussion Forums.
http://agoracom.com
http://blog.agoracom.com
http://twitter.com/agoracom
http://facebook.com/agoracom
For further information, please contact:
Bruce Hodgman, Vice-President, KWG Resources Inc. at 416-642-3575 Ext103
info@kwgresources.com
 Neither TSX Venture Exchange nor its Regulation Services Provider (as that term is defined in the policies of the TSX Venture Exchange) accepts responsibility for the adequacy or accuracy of this release.
---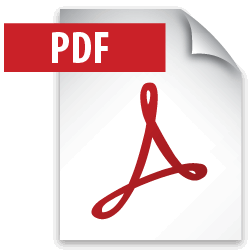 Download PR166 Dec 05 2013
---