KWG Retains Middleton, Lavigne & Co and Options "Feeder" Claims in Ring of Fire
23 Jul 2008
Montreal, Canada, July 23rd, 2008 – KWG Resources Inc (TSXV: KWG) has retained renowned geologists Robert Middleton and Maurice Lavigne to manage and direct the company's exploration programs in the Ring of Fire in northern Ontario.   Operatorship of the joint venture between KWG, Spider Resources Inc. and Freewest Resources Canada Ltd. is rotated annually between KWG and Spider; KWG will be operator of the JV in 2009.  KWG and Spider, on a 50%/50% basis, may earn up to a 65% interest from Freewest in the 4 claims near the Noront Eagle 1 discovery.  A discovery of chromite is now being followed up with further drilling of that target and other adjacent geophysically-identified targets in the KWG/Spider JV's claim group.
KWG will, coincidently, acquire an option to earn up to a 65% interest from East West Resources Corporation in its "Feeder Claims".  The 12-claim group south of the Ring of Fire was identified by Middleton and Lavigne as having potential to contain a magma feeder conduit similar to the host of the Eagle 1 discovery.  KWG will issue 2 million shares and pay $50,000 for the option; it must incur exploration expenditures of $250,000 in each of 2008 and 2009 to earn 50% and an additional $1.5 million by August 2012 to earn 60%.  An additional 5% may be earned in any mineral deposit discovered by KWG providing development and production financing.
"Bob Middleton is one of the best known Canadian mineral explorationists of our generation", said KWG president Frank Smeenk.  "He was in or at many of the major discoveries made in Canada in the last four decades and, as usual, has thought carefully about the geology of the Ring of Fire area.  Bob and Moe Lavigne are also two outstanding examples of how the Ontario government formerly recruited some of the best and brightest earth scientists, early in their careers.  We are delighted to have the opportunity to collaborate with these most experienced explorationists."
Mr. Middleton graduated from Michigan Technological University with a degree in Geophysics.  He worked with the Ontario Department of Mines from 1969-1971 as their first staff geophysicist.  From 1971-1974, he was employed as Manager of Airborne Operations by Barringer Research Limited.  He was Exploration Manager and V.P. of Exploration for Rosario Resources from 1974-1980.  He then moved to Newmont of Canada where he was Exploration Manager for Eastern Canada.  Since 1983 to the present, he has been an exploration consultant to many major and junior mining companies.  In 1984 he.formed Glen Auden Resources which subsequently became Maple Minerals and is now Mega Uranium (TSX: MGA).  In 1987 his Golden Dragon Resources merged with Goldrock Resources to become Canadian Golden Dragon Resources which subsequently became Trillium North Minerals Ltd. (TSXV: TMN).  In 1988 he formed Cross Lake Minerals Ltd., which made an important zinc/silver/lead discovery in Timmins in 1997.  In 1992 his Colby Resources formed Canplats Resources Corporation (TSXV: CPQ).
Mr. Lavigne is a native of Timmins, Ontario who has over thirty years experience in the mineral exploration and mining industries and a track record of success in discovery and mine development.  After completing his H.B.Sc. in Geology from Brock University and M.Sc. in Geology at McMaster University, Mr. Lavigne joined the Ontario Geological Survey in 1983 to conduct research on gold deposits.  In 1984 he became the Resident Geologist for the Red Lake District and transferred to Thunder Bay in 1988.  From 1997 to 2004 he managed North American Palladium's exploration program at Lac des Iles, and throughout North-western Ontario.  The discovery of 10 million ounces of palladium led to the construction of a 15,000 ton per day mining operation at Lac des Iles.  From 2004 to 2008 he was Vice President of Galantas Gold Corporation in Northern Ireland and managed the construction of Ireland's first gold mine.
KWG will pay an annual retainer to each of Messrs. Middleton and Lavigne, for their professional services.  Each of them will subscribe $100,000 to a private placement of treasury units of KWG at $0.10; each unit is comprised of 2 shares and 1 share purchase warrant exercisable for 2 years at $0.10.
For further information, please contact:
Bruce Hodgman,
Communications Director
Direct: (416) 646-1374
info@kwgresources.com
Or visit our website:  www.kwgresources.com
The TSX Venture Exchange has not reviewed and does not accept responsibility for the adequacy or accuracy of this press release.
---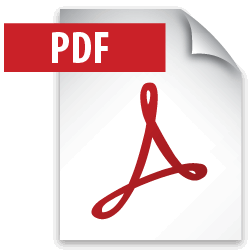 Download In English PR15_en Jul 23 2008
---
---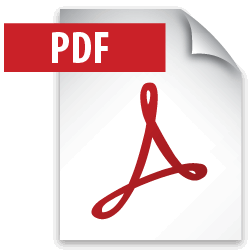 Download En Francais PR15_fr Jul 23 2008
---