KWG Shareholders To Reconvene For Multi-Voting Share Vote
01 Mar 2012
Montreal, Canada – March 1, 2012 – The meeting of the shareholders of KWG Resources Inc.(TSXV: KWG) (the "Company") adjourned yesterday to a time and place to be fixed by its newly elected Board of Directors (the "Board"), in order to further poll the Company's shareholders to vote on a resolution to create two new classes of shares to replace its outstanding common shares. Details of the said resolution and the attributes of the subordinate voting shares and multiple voting shares are available in the Company's management information circular dated January 27, 2012, a copy of which is available under the Company's profile at www.sedar.com.
The meeting elected Thomas Pladsen and re-elected incumbents Rene Galipeau, Cynthia Thomas, Bruce Reid, Doug Flett and Frank Smeenk to the Board. Among other things, shareholders also approved the amendments to the Company's existing articles and by-laws to bring them in line with recent amendments to Quebec corporate law as well as permitting the Company to continue under the Canada Business Corporations Act. However, management's proposal to also amend the Company's current articles to authorize its directors to issue Special Shares did not receive the required affirmative vote of not less than two-thirds of the votes cast. The meeting was adjourned before the tabling of the management resolution seeking approval to create subordinate voting shares and multiple voting shares to replace the existing common shares.
"There was very broad support for the proposal to attach to KWG's outstanding shares, the right to combine them into a multiple voting share which may subsequently be re-divided into its constituent subordinate shares at the election of its holder", said president Frank Smeenk. "However, as something new like this takes a little time to digest, we felt it best to defer voting on it to give people time to become a little more comfortable with the mechanics of it. The adjournment has also provided us with an opportunity to reconvene the meeting in Toronto where the majority of our shareholders will then have an opportunity to personally participate. This is something that many of them have wanted to do for a long time."
The Company will advise shortly as to the time and place at which the meeting will reconvene.
About KWG: KWG has a 28% interest in the Big Daddy deposit and is presently earning an additional 2% interest in it under an option agreement to create a joint venture with Cliffs Natural Resources Inc. (Project Operator) on April 1, 2012. KWG also owns 100% of Canada Chrome Corporation which has staked claims and conducted a $15 million surveying and soil testing program for the engineering and construction of a railroad to the Ring of Fire from Exton, Ontario where the Trans Canada line of the Canadian National Railway can be connected.
For further information, please contact:
Bruce Hodgman
Vice-President416-642-3575
info@kwgresources.com
Follow Us On:
Facebook: http://www.facebook.com/kwgresourcesinc
Twitter: http://twitter.com/kwgresources
YouTube: http://www.youtube.com/KWGresources
Flickr: http://www.flickr.com/photos/kwgresources
Neither TSX Venture Exchange nor its Regulation Services Provider (as that term is defined in the policies of the TSX Venture Exchange) accepts responsibility for the adequacy or accuracy of this release.
---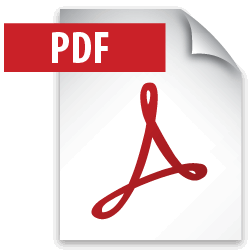 Download PR125 Mar 01 2012
---