KWG, Spider and Freewest Commence Drilling on Freewest Option Property Mcfauld's Lake Area, Northern Ontario
11 Mar 2008
Montreal, Canada – March 11, 2008 – KWG Resources Inc. ("KWG" or the "Company"), Spider Resources Inc. ("Spider") and Freewest Resources Canada Inc. ("Freewest") are pleased to announce the startup of a diamond drilling program on their jointly owned Freewest Option property (the "Property"), located approximately 15 kilometres southwest of the McFaulds Lake volcanogenic massive sulphide ("VMS") occurrences of Spider and KWG and approximately 3.6 kilometres northeast of Noront Resources Ltd.'s ("Noront") Eagle One Magmatic Massive Sulphide ("MMS") discovery in the James Bay Lowlands region of Northern Ontario. This diamond drilling program will initially be focused near and around a previously discovered chromium-nickel-platinum group element occurrence in peridotite that has many similarities to the new discovery (Eagle Two) of Noront. Billiken Management Services Inc. has been retained to complete the field program under the onsite supervision of Dr. Howard Lahti. Cabo Drilling Corp. has recently been awarded the diamond drill contract. The approved budget for the program is $2.4 million, the cost of which will be shared 50:50 between KWG and Spider.
Nine separate SW-NE trending magnetically and electromagnetically rendered anomalies have been identified within the limits of the property, as described within an Interim report prepared by Scott Hogg and Associates of Toronto (Press release of February 25, 2008), most of which warrant additional follow-up. Of the nine conductors identified, six have been interpreted as having a NW dip, one has a near vertical dip and the other two are broader in nature. The latter two may be attributable to surface conductivity although there is some coincidence with magnetic patterns reflective of the underlying bedrock geology, so bedrock source for the conductance cannot be ruled out. Line-cutting has been completed over the entire property, ground geophysical surveying including magnetic, electromagnetic (VLF) and MaxMin electromagnetics is underway and completed on the western portion of the property in the vicinity of the initial drill sites, results of which will be used to plan additional drilling.
Previous exploration work on the property included a diamond drill program resulting in the discovery of a layered chromite bearing, nickel and platinum group element (PGE) enriched peridotite. A previous press release dated February 4, 2008 describes the analytical results. This chrome-PGE-nickel discovery was the first of its kind in the McFauld's Lake area of the Sachigo Greenstone Belt. The host peridotite contains variable amounts of magnetite as disseminations and seams and elicits a strong magnetic signature. The magnetic high has dimensions of 400 metres by 400 metres and due to both the dimensions, and the peridotite setting similarity to Noront Resources Ltd's Eagle One MMS discovery located 3.6 km to the SE, as well as the newly discovered Eagle Two MMS occurrence, (located 2 km to the SE of Eagle One) that also contains chromite layering, this occurrence has become a very attractive exploration target for additional work directed at chrome-PGE-nickel mineralization. The initial focus of the drilling program will be to further investigate this Cr-PGE-Ni occurrence.
Mousseau Tremblay, Ph.D., P.Geo, Chairman of KWG Resources Inc. and a Qualified Person as such term is defined under National Instrument 43-101, has reviewed and approved the technical contents of this press release.
For further information, please contact:
Bruce Hodgman,
Communications Director,
Direct: (905) 582-9744,
info@kwgresources.com
Michel Côté
Director
Telephone: (514)866-6001-Ext. 266
Fax:             (514) 866-6193
Or visit our website:  www.kwgresources.com
The TSX Venture Exchange has not reviewed and does not accept responsibility for
the adequacy or accuracy of this press release.
---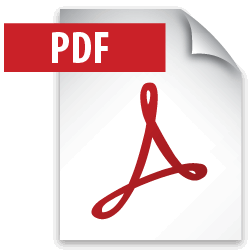 Download In English PR5_en Mar 11 2008
---
---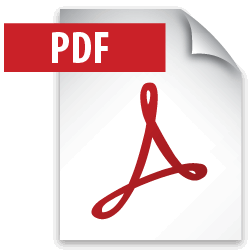 Download En Francais PR5_fr Mar 11 2008
---