More Massive Chromitite Continues To Increase Size Of The Big Daddy Chromite Occurrence
26 Sep 2008
Highlights
4 More Drill Holes Penetrate Massive Chromite Layers
Massive Chromite Beds Thickening To 60m To The Northeast
Chromite Is Now Detected Over 7 Kilometres Strike Length In Northeast Trending Peridotite Intrusive
Initial Metallurgical Test Work On Chrome Encouraging
Montréal, Canada – KWG Resources Inc. (TSX-V: KWG) ("KWG"), Spider Resources Inc. (TSX-V: SPQ) ("Spider"), and Freewest Resources Canada Inc. (TSX-V: FWR) ("Freewest") are pleased to provide an up-date of the drilling on the BIG DADDY Chromite Occurrence in the McFaulds Lake area of the James Bay Lowlands, Ontario.
Four additional drill holes have penetrated the chromite beds announced earlier in the current drill program underway on the Freewest Option property that is located approximately 3.6 kilometres northeast of Noront Resources Ltd's ("Noront") Eagle One Magmatic Massive Sulphide deposit (Nickel, Copper and PGM's) and 5 kilometres northeast of Noront's Blackbird One and Two (Chromite) discoveries, and 2 kilometres south-southwest of Freewest's recently announced intersection of Chromite (called the Black Thor Occurrence) on Freewest Claims that are not part of the Option Property with KWG / Spider joint venture.
The following 4 drill holes were drilled on 50 metre step-outs along local grid line 12 NW.
| | | | | | |
| --- | --- | --- | --- | --- | --- |
| HOLE | DIP | FROM | TO | INTERVAL (m) | DESCRIPTION |
| FW-08-18 | -50 deg | 44.9 | 46.5 | 1.6 | Massive Chromite |
| | | | | | |
| | | 73 | 87 | 14 | Disseminated Chromite |
| | | 87 | 93 | 6 | Semi – Massive Chromite (60%) |
| | | 93 | 135.2 | 42.2 | Massive Chromite |
| | | | | 63.8m | Interval thickness |
| | | | | | |
| FW-08-19 | -50 deg | 114.1 | 115.5 | 1.4 | Semi – Massive Chromite |
| | | 141.5 | 144.1 | 2.6 | Massive Chromite |
| | | | | | |
| | | 183 | 229.5 | 46.5 | Massive Chromite |
| | | | | | |
| FW-08-20 | -50 deg | 260.1 | 263.7 | 3.6 | Massive Chromite |
| | | | | | |
| | | 290.8 | 304.3 | 13.5 | Disseminated and semi Massive beds |
| | | 304.3 | 336.9 | 32.6 | Massive Chromite |
| | | | | 46.1 | Interval thickness |
| | | | |   |   |
| FW-08-21 | -50 deg | 376 | 385.8 | 9.8 | Massive Chromite |
| | | | | | Fault – Peridotite |
| | | 406.2 | 417.3 | 11.1 | Massive Chromite |
| | | | | 20.9 | Interval thickness |
Based on visual examination of the drill core the massive chromite reaches thicknesses of up to 60 metres. However, the true thicknesses of the continuously mineralized horizon are unknown until assays are received and the geometry of the chromite body is defined. This brings to nine, the number of holes awaiting assay results from this discovery. The foregoing table is based upon visual observations only, and there is no guarantee as to the grade or consistency in grade of the reported chromium intercepts. Drilling will continue on the project through to the freeze-up period anticipated to be towards the end of October.
These recent KWG / Spider drill-hole intercepts are quite encouraging, particularly when they are considered along with the previously announced results on this JV property, in addition to the results announced by Noront on its two nearby chromite occurrences located to the SW, and also in addition the Freewest chromite occurrence to the NNE. There are now four chromite occurrences that are actively being explored along a seven kilometre long intrusive belt. The collective exploration results support a geological analogy with the Kemi Chromite Mine in northern Finland where 12 individual occurrences are found along a 16 kilometre long belt in a similar geological environment that are currently being mined.
The Kemi Mine is owned and operated by Outokumpu and the initial resource reported by Outokumpu was 150 million tons grading 28.6% Cr2O3. In 1999 the US Government (USGS) estimated that the Kemi Deposit contained "70 million metric tons (Mt) of proven and probable reserves and additional resources of about 150 Mt (Metal Bulletin, 1999a)" (http://minerals.usgs.gov/minerals/pubs/country/1999/9413099.pdf). Note that these estimates for the Kemi were prepared prior to the implementation of National Instrument 43-101 standards for reporting resources and reserves, but are offered to demonstrate the relative large size potential of this style of mineralization and although the Joint Venture results to date are encouraging, considerably more drilling is required to ascertain the economic significance of the JV property.
CHARACTERISTICS OF THE CHROMITE
The Joint Venture partners commissioned James R Guilinger of World Industrial Minerals, of Arvada Colorado to perform initial investigations into the metallurgical characteristics of samples selected from the project. Mr. Guilinger is a Registered Member (RM) with the Society of Mining Engineers (SME) and a Qualified Person (QP) as such term is defined under National Instrument 43-101 with the Mining and Metallurgical Society of America (MMSA). His work entailed a petrographic examination and XRF/XRD analyses on 8 selected split core samples from previous drill-hole intercepts in the main chromite zone at the BIG DADDY Chromite Occurrence. These samples were selected from holes FWR-08-05 and FWR-08-07.
The initial investigations suggest that discreet grains of high purity chromite occur in a hydrothermally altered rock with a matrix composed of chlorite, talc with minor pyroxene and amphibole. The grade of the individual chromite grains ranged from 48 to 61%, indicating a high level of purity. No deleterious elements were identified within the chromite grains.
The initial chromium values in the 8 selected split core samples ranged in grade up to 34% Cr2O3. To be considered for most commercial applications such as metallurgy (ferrochrome), refractories, and chemicals, the chromite enriched rock would need upgrading from the reported initial assay grades to above 40% Cr2O3. Typically, as per most operating primary chromium mines, concentration is done at site. This processing consists of mechanical sorting/crushing followed by simple gravity separation. The test work completed thus far on the submitted samples from the BIG DADDY suggests that early stage sorting/crushing and simple gravity separation may be sufficient to separate the altered waste rock products (gangue) from the chromite, resulting in a concentrate that will meet or exceed the minimum required chromite grade of 40%. Processing, either at site or at a custom facility elsewhere has the potential to substantially upgrade the chromium to grades that are well within the norm for the industry.
Based upon the excellent results from the initial investigation of the chromium potential contained within the submitted limited number of the samples, the Joint Venture partners have instructed World Industrial Minerals to commence with an initial metallurgical investigation involving a much larger number of samples, that take into consideration the range in chromium grades throughout the occurrence and also the spatial relationships of the samples with respect to each other within the well mineralized "massive Chromite" portion of the BIG DADDY Chrome Occurrence. This metallurgical investigation work will continue through the remainder of 2008. It is also recommended (verbally) that a much larger sample be selected as required for additional bench tests to determine optimum crush size, relative work indexes, etc. to better understand recovery, as will be needed in any scoping study being considered at a later date. The Joint Venture partners hope to have a final report as prepared by World Industrial Minerals regarding the first 8 samples delivered within the next few weeks.
PROGRESS OF ASSAY RESULTS
The Management of the Company would like to advise the readers of this press release as well as all other interested persons that it is frustrated by the long time required to obtain assay results for this drilling program. The time delay is a direct result of the time required to do the preferred analysis that involves the use of a nuclear reactor associated with McMaster University in agreement with Activation Laboratory ("Actlabs") of Ancaster, Ontario. The number of samples that can be accommodated by this reactor is limited to the availability of the reactor that also has other priorities in research at the University.
With the KWG/Spider – Freewest Joint Venture along with Noront Resources Ltd. each supplying a large number of samples along with a number of others now exploring for chromite, and, with only one or two places in the world with reactor time and capacity available for this activity we just have to be patient and wait our turn.
ADDITIONAL EXPLORATION ON PROPERTY
Two holes numbered FW-08-16 and FW-08-17 were drilled to test a weak electromagnetic conductor located on the southern flank of a strong magnetic anomaly, located in the extreme northwest corner of the option property. These two holes were drilled from the same collar located at UTM: 550875 mE 5846305 mN with an initial azimuth of 315 degrees, hole 16 had an initial dip of -50 degrees, while hole 17 had an initial dip of -65 degrees to undercut hole 16.
Hole FWR-08-16 encountered magnetite rich banded iron formation between 117.7 metres and 128.9 metres downhole, the main sulphides present included pyrite, pyrrhotite and chalcopyrite. This was followed by a magnetite poor silicate enriched banded iron formation between 128.9 metres and 139.5 metres. Followed by another section between 139.5 metres and 146.7 metres where magnetite rich banded iron formation containing pyrite, pyrrhotite and chalcopyrite was reported. Assays are pending on this hole.
Hole FWR-08-17 encountered oxide iron formation with alternating bands of magnetite and chlorite, with local concentrations of pyrhotite and chalcopyrite between 143.5 metres and 148.3 metres. This was followed by silicate iron formation between 148.3 metres to 159.1 metres, showing an increase in chert layers, with little to no magnetite, sulphides consisted of pyrhotite, pyrite and chalcopyrite. At 159.1 metres the iron formation became oxide facies again consisting of mostly magnetite alternating with chlorite and silicious beds. Assays are pending on this hole.
Depending on assays from these two holes, more work may be warranted.
This press release has been prepared by management of Spider Resources Inc., which is the operator of the joint venture with KWG during 2008, and has been approved for dissemination by Neil Novak P.Geo, President of Spider and a Qualified Person as such term as defined under National Instrument 43-101, who has reviewed and verified the technical information contained in this press release and has approved the contents of this press release.
For further information, please contact:
Or visit our website: www.kwgresources.com
The TSX Venture Exchange has not reviewed and does not accept responsibility for
the adequacy or accuracy of this press release.
---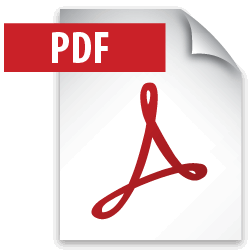 Download En Francais PR19_fr Sep 26 2008
---