Retired Justice And Former Two-Term Attawapiskat Chief Theresa Okimaw-Hall Named By KWG As Director Of Debut Diamonds
21 Jul 2011
Montreal, Canada – July 21, 2011 – KWG Resources Inc. (TSXV: KWG) is pleased to announce that Her Worship Chief Theresa Okimaw-Hall has been elected a Director of Debut Diamonds Inc. ("Debut"), together with Luce L. Saint-Pierre of Montreal. The two new directors join incumbents and KWG directors Bruce D. Reid, Douglas M. Flett and Frank C. Smeenk. The Debut Board also appointed Christopher W. Meraw as the company's President.
Theresa Hall served as a full-time presiding Justice of the Peace for nine communities in Northern Ontario for over sixteen years, and is the first Cree woman to be appointed to such a position. She holds a Bachelor of Arts in Native Studies from Laurentian University. Theresa is the former Chief of Attawapiskat – the first female Chief ever in that community. She was Chief during her community's negotiations with De Beers Canada for its Victor diamond mine, and she always led with forward-thinking vision and determination. She served two terms but decided not to seek election for a third term in order to give others the opportunity to lead. She currently serves as director of land use planning for the Mushkegowuk Council at its office in Timmins.
Luce L. Saint-Pierre is the Corporate Secretary of KWG Resources Inc., since 2002. She is a member of the Quebec Order of Chartered Accountants and of the Quebec Bar Association. Ms. Saint-Pierre was Secretary of KWG Resources Inc. since January 1996 and then was its Chief Financial Officer from June 1999 until February 2002. From 1972 to 1987 she was a member of a national accounting firm, the last seven years as a partner responsible for auditing companies in various sectors of the economy. She completed her law degree from 1989 to 1992 and was admitted to the Quebec Bar in 1994.
Debut is a development stage company with joint venture and wholly owned properties and projects in seven diamond claim groups in northern Ontario. The diamond claim groups include the previously discovered MacFadyen Kimberlites and the Uniform Surround, Pele Mountain and Victor West claim blocks adjoining the De Beers' Victor Mine. The Diagnos Initiative and Kyle Kimberlites are within and adjacent to the Ring of Fire. The company's exploration initiatives also include the Wawa Project, Nakina Option and Canada Chrome joint venture.
Neither TSX Venture Exchange nor its Regulation Services Provider (as that term is defined in the policies of the TSX Venture Exchange) accepts responsibility for the adequacy or accuracy of this release.
For further information, please contact:
BRUCE HODGMAN
Communications Director
416-642-3575
info@kwgresources.com
Follow Us On: Facebook: http://www.facebook.com/kwgresourcesinc
Twitter: http://twitter.com/kwgresources
YouTube: http://www.youtube.com/KWGresources
Flickr: http://www.flickr.com/photos/kwgresources
---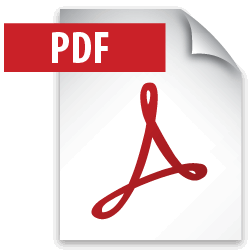 Download PR109 Aug 02 2011
---